1. Google News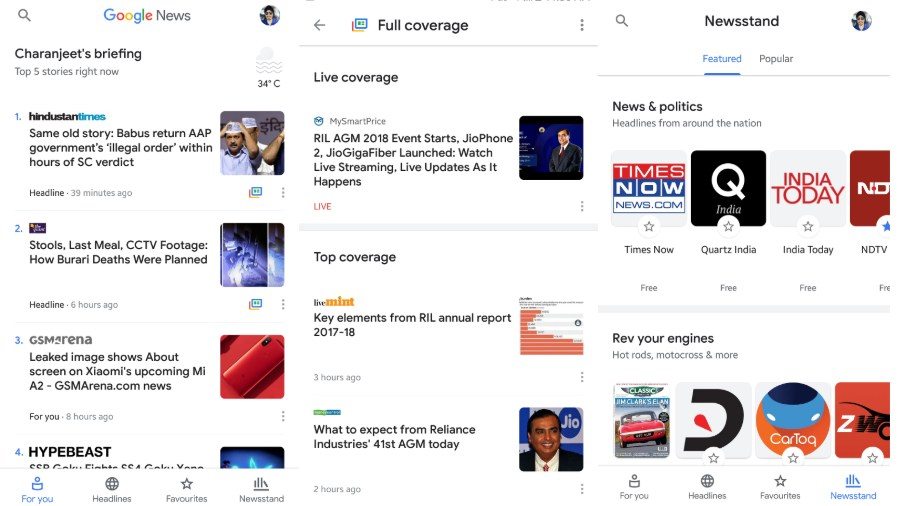 Google News app (formerly known as Play Newsstand) is known for delivering relevant content in the news feed by using A.I techniques.
The "For you" tab shows top headlines and news developments which are important and relevant, at the same time (the personalized news list is based on your activity on Google platforms).
"Full coverage" in this smart Android news app showcases the same news story reported by different publishers, highlighting all the perspectives. However, google intuitive approach of delivering breaking news sometimes make it nearly impossible for users to unfollow certain news sources.
Why use Google News?
A.I powered smart Android news app
"Full coverage" of every story
Personalized content
Ad-free news app for Android
2. Flipboard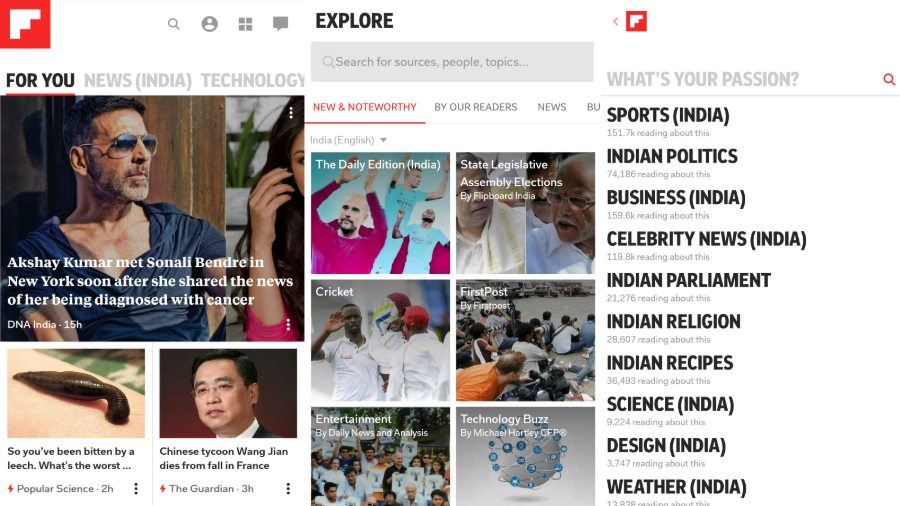 No best Android news app can beat Flipboard news aggregator when it comes to style and aesthetic look. The print-style page layout makes it easy to navigate. This app analyzes the news you often visit and offer similar stories.
3. Microsoft News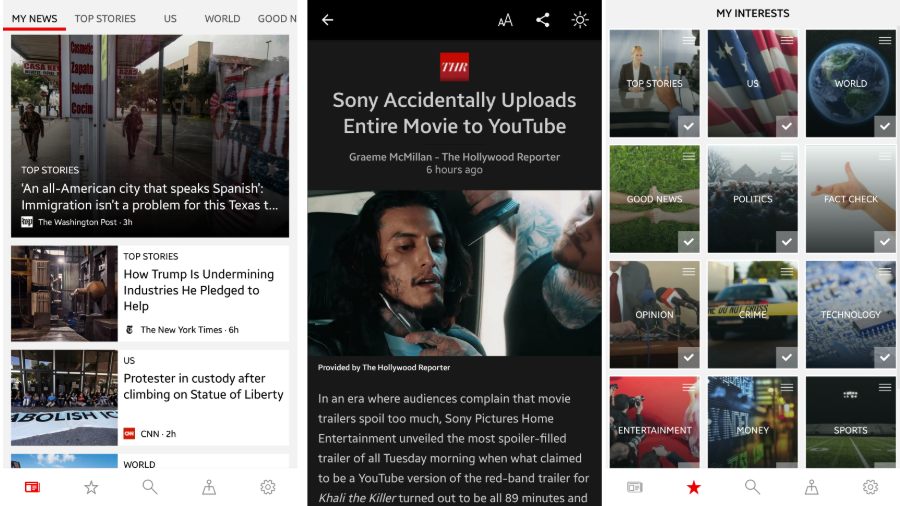 Formerly known as MSN news, the Microsoft news app for Android offers a smooth experience, and its structured design helps in efficiently navigate through the app.
Signing up with a Microsoft account put forward personalized news, synced over its other platforms — MSN.com, and Internet Edge news feed.
Under the setting tab, you have the option to choose from different countries news edition. Just keep watch of sponsored ads since the layout makes it very difficult to differentiate between an organic news article and sponsored ones.
Why use Microsoft?
Tailed interests over all platforms (Microsoft edge and MSN.com)
Night mode
Smooth and seamless transitions.
4. BBC News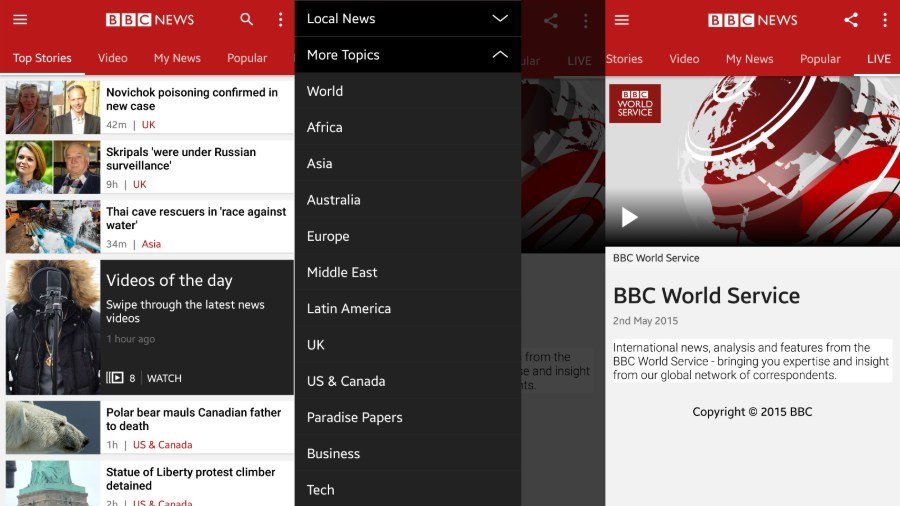 BBC news channel is known for presenting unbiased and non-sensational news, which is why the BBC app is the best unbiased news app for the Android platform.
The news app shows the latest reports from every country at one tap. The news feed section comes in different layout options and even extends a live- streaming news channel within the app itself. You can also change notification settings and turn background syncing off.
This is one of the few Android news apps which provide control over data shared by the app, i.e., you can turn "sharing stats" off if you don't want personalized results. The only thing that might vex you a little is the UX design which lacks smooth animations and interactivity.
Why use BBC news?
Best unbiased news app on the entire store
Different layout settings
Permissions for using your data